A Month Full Of Memories.
In this blog we will recap this past month and discuss our large amount of Debt, new additions to our team and fall traditions! 
Keep reading for more…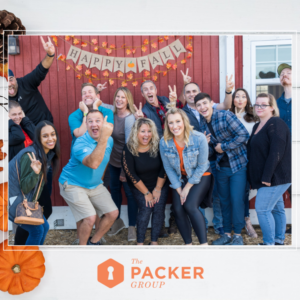 Jeff shared his incredibly personal debt story with us this month and it was so great to hear all of the awesome feedback!
We want to motivate our clients to be DEBT FREE! As a Dave Ramsey endorsed Real Estate Team, we prioritize financial freedom and encourage our clients to make wise decisions with their money.
Make sure to watch the Debt Video!
What people are saying about it…
"Amazing!!! Dave Ramsey's system works when you follow it step by step and be intentional! We are just two months away from having no debt because of this system!"
"Great Video!! Thanks for sharing your story!"
If you have questions about becoming debt free, contact us! We are passionate about financial freedom and we want to help you achieve your goals.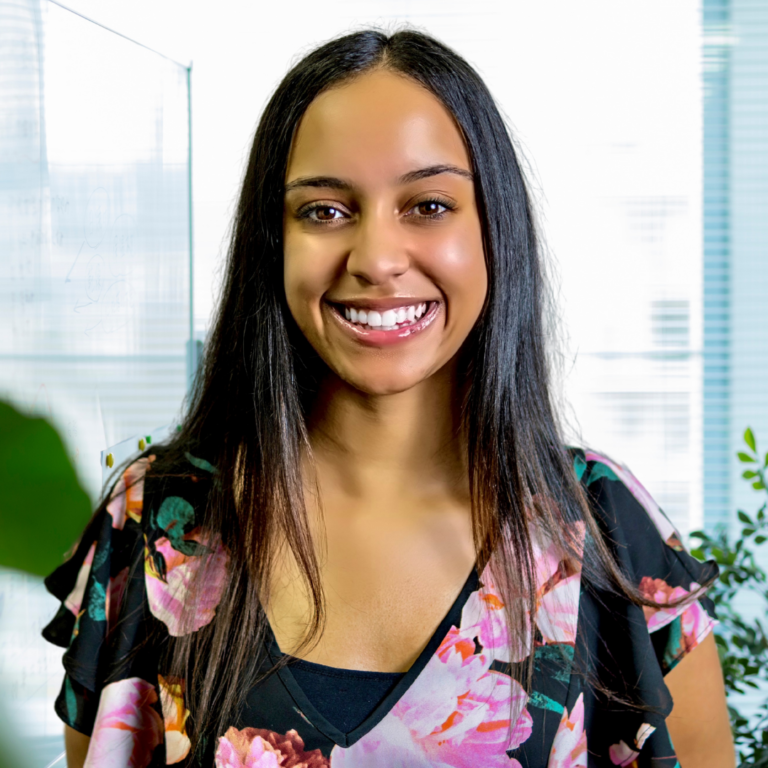 Welcome Shar, The Packer Group ISA. 
We are so happy to announce that we have a new ISA on our Team! Shar has been killing it and booking appointments for our team of Agents. We can't wait to see all of the incredible things that Shar will do.
An Invisible Employee? 
We also hired ANOTHER team member at our last big meeting…well sort of.
This past month our Director of Operations, Kris Hohl – was reminded of the importance of knowing our mission statement thoroughly as an entire team and invented this new employee to hire on our team. It's easy to get lost in routines and tasks and forget about our "Why". It just so happens that our mission statement or "why" statement conveniently spells out the name, Chip W!
So, we welcomed Chip onto our team and into our offices so that we have a daily reminder that our values are alive everyday by the way in which we communicate with one another and with our clients.
For those of you wondering, Chip W. stands for…
Client Experience, Hardworking, Integrity, Proactive & Work-Life Balance.
Look! There's Chip now, hard at work on his Packer Group computer!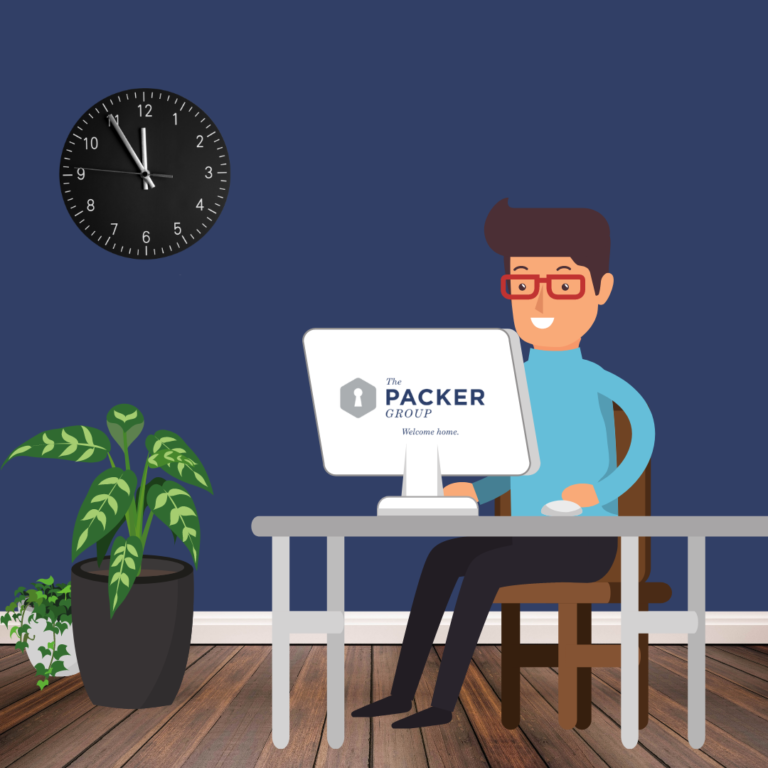 Swipe through our core values!
All you can eat Donuts!
Fall Client Appreciation Event.
Face painting, donuts, cider, hayrides and pumpkins! The #TPGFam is ready for this fall season. 
Every year we rent out a barn at Three Cedars Farm for our past clients to come on by and enjoy all of the fun fall festivities. 
This year we had an incredible face painter from Color Carousel. It's always such a fulfilling feeling to see our past clients together in one space and listen in on all of the new memories they are making in their homes that we helped them buy. It's also so great to see their families grow and change and stay in their corner throughout all of the ups and downs. 
Thankful. 
We are so thankful for another year to serve our clients and to watch our past client list grow year by year! Being a Real Estate agent is a special job, we get to be included in one of the biggest decisions our clients make. We love watching clients reach their goals and we are constantly looking for opportunities to celebrate them and let them know we care! 
Once someone works with one of our Agents, they become part of the TPG Family and we couldn't be more happy about that. 
As we prepare for the weather to get a little cooler and the leaves begin to change colors we are hopeful that the rest of this year will be well. We are cheering you on to reach your goals and we are only a phone call away when you need a helping hand.